Beauty Product Photography Services
In the competitive world of the beauty industry, captivating visuals are the key to success. We specialize in delivering premium beauty product photography services that elevate your brand and drive results.
Our team of skilled photographers knows how to capture the essence of your beauty and cosmetic products through visually stunning images that demand attention.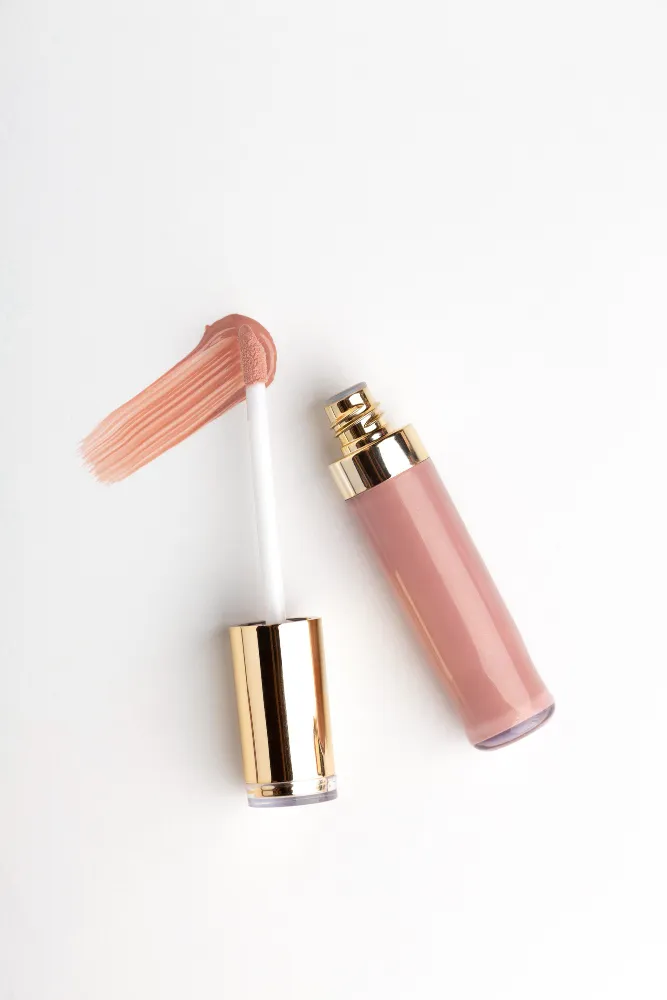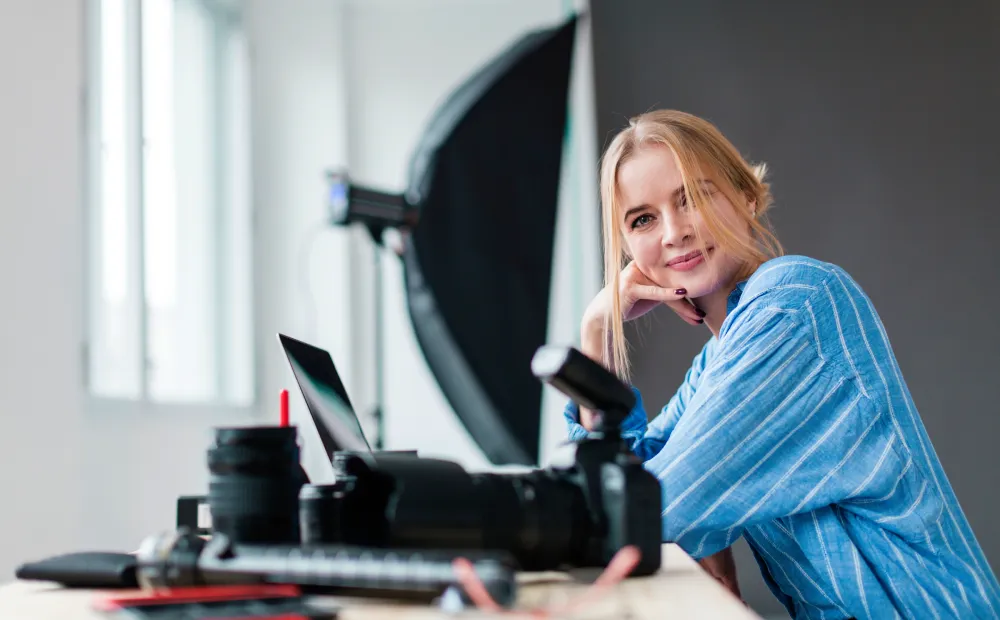 Unleash the Power of Beauty Product Photography
In the beauty and cosmetic industry, it's all about making an impact. Our beauty product photography services are designed to captivate, inspire, and convert. Whether you're launching a new skincare line, a collection of vibrant cosmetics, or luxurious haircare products, we have the expertise to showcase your products in the best light.
With a keen eye for detail and a creative approach, our talented photographers bring out the unique features, textures, and colors of your beauty products. From colored backdrops to white background shots or from lifestyle shots that tell a story to clean and elegant product photos, we create visuals that make a lasting impression on your target audience.
All Your Beauty Product Photography Needs In One Company
No more confusion or coordinating with multiple companies, we've got you covered!
We provide a comprehensive solution for all your makeup product photography needs. Our team of experts, including photographers and graphic designers, work together seamlessly to create a cohesive and visually stunning brand experience. Our state-of-the-art studio is equipped with everything to propel your beauty products to new heights, capturing your physical product and bringing it to life through our expert photography.
From start to finish, we handle every aspect of your makeup product photography journey. With our holistic approach, you can focus on what you do best—building and growing your beauty brand.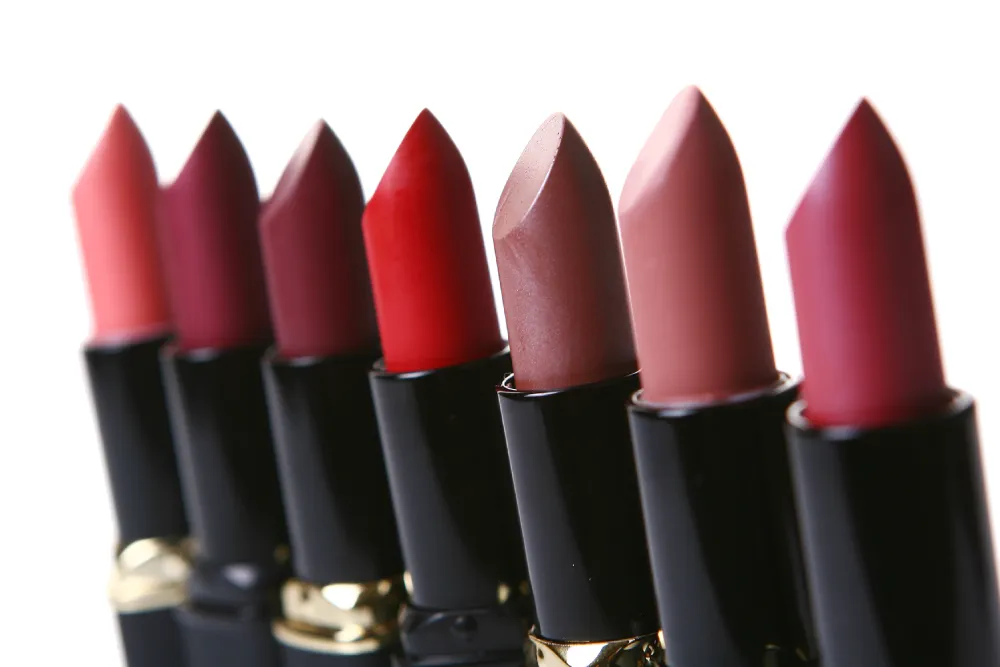 A Full Suite of Expertise, Tailored to Your Success
We understand that every cosmetic and beauty brand is unique, with its own vision and goals. That's why we offer a comprehensive suite of services and expertise management that are tailored to your cosmetic success.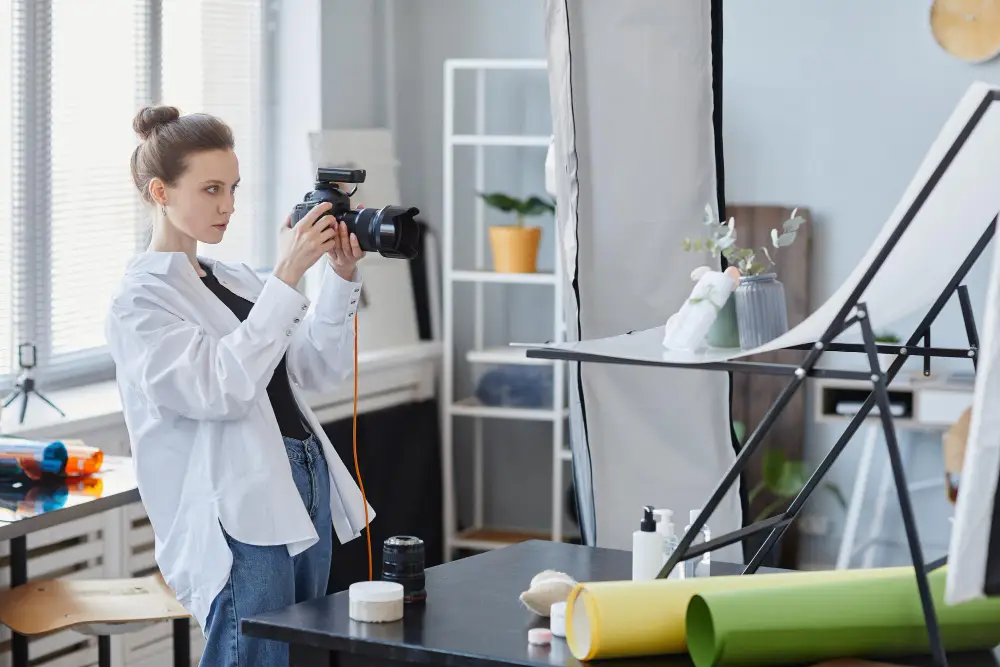 Photography Services Customized to Your Brand
We believe in the power of customization. Our team works closely with you to understand your brand identity, target audience, and desired aesthetic. We take the time to listen to your goals, ensuring that our photography services align perfectly with your vision.
Whether you're launching a new product line or looking to enhance your online presence, we have the expertise and flexibility to meet your unique requirements.
Lifestyle Photography That Tells Your Brand Story
Beyond product images, we offer captivating lifestyle photography that tells the story of your brand. We understand that cosmetics and beauty products are more than just items on a shelf— they represent a lifestyle and an experience.
Our lifestyle photography services bring your products to life. We create photos that evoke emotion and inspire your audience.
Creative Direction and Concept Development
We are more than just photographers. Our team includes talented creative professionals who can provide expert guidance and creative direction. From concept development to visual direction, we collaborate with you to ensure that every aspect of the photography aligns with your brand and resonates with your target audience.
Post-Production and Editing Excellence
Our commitment to excellence extends beyond the photography process. We have a team of skilled editors who meticulously enhance and refine your images to ensure they meet the highest standards. From color correction and retouching to optimizing image size and format, we take care of every detail to deliver polished and professional photographs,
Timely Delivery and Exceptional Customer Service
We understand the importance of timely delivery and exceptional customer service. Our efficient workflows and streamlined processes ensure that your cosmetic and beauty photography projects are completed within the agreed-upon timeline without compromising on quality.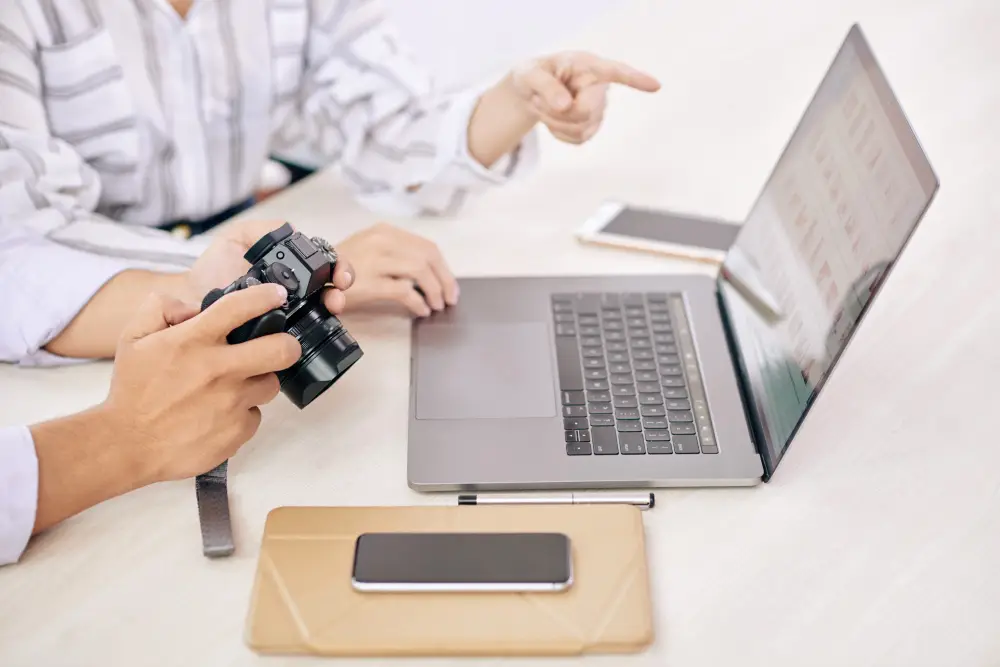 Our process is fast, efficient, and reliable. We also understand the importance of communication, so we will keep you regularly updated on the progress of your project!
Start by placing your order. We'll take the time to understand your product and your target audience and then create a custom photography plan that will meet your specific needs.
Package your products and send them off to our studio. We will receive your products and treat them with utmost care!
Your cosmetic product photography journey starts here. Utilizing state-of-the-art equipment and our team's creative expertise, we carefully select the ideal lighting and positioning for each product. You will receive regular communication during this period.
Your review and approval are paramount to ensure that every photo perfectly reflects your vision. We value your input and work closely with you to make any necessary adjustments, guaranteeing the final result of the photography journey is nothing short of photography perfection.
Beauty is in the eye of the beholder: Why Brands Love Us
Beauty and cosmetic brands across the industry trust us to capture the essence of their products through our exceptional beauty product photography. We come highly recommended!
Here's why we are the go-to partner for your beauty and cosmetics photography needs: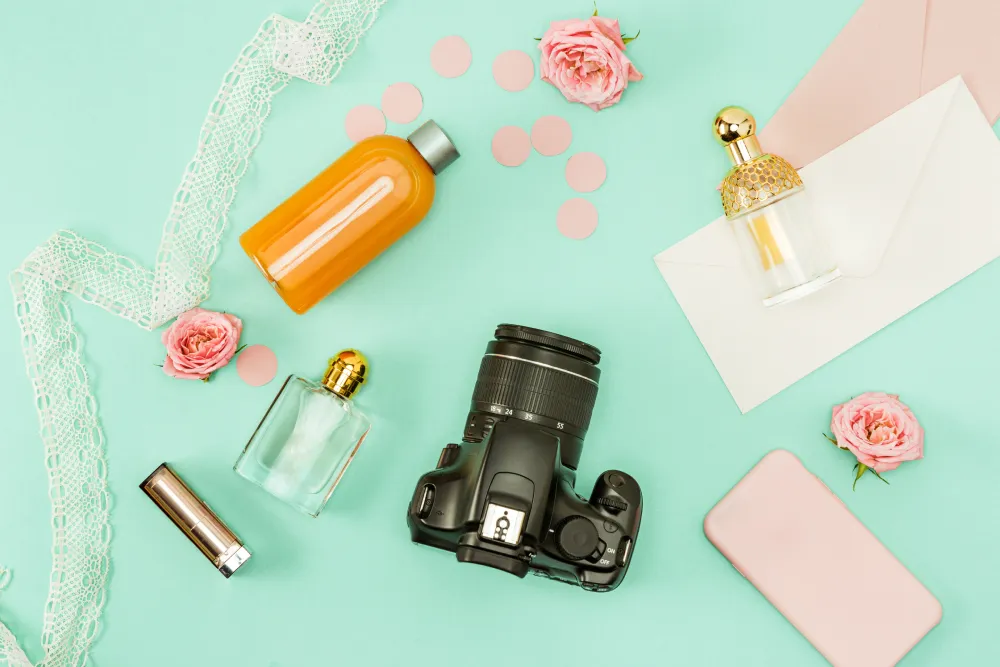 Expertise in Beauty and Cosmetics Product Photography
Our team of expert photographers specializes in beauty and cosmetics product photography. We understand the unique requirements of the industry and know how to showcase your products most appealingly.
With a keen eye for detail and a deep understanding of lighting, composition, and aesthetics, we bring out the beauty and allure of your products, creating images that resonate with your target audience.
Aesthetic Sensibility and Creativity
We pride ourselves on our aesthetic sensibility and creative approach to beauty and cosmetics product photography. We believe that each brand has its own unique identity and story to tell.
Our team works closely with you to understand your brand's vision, values, and target market. We then translate that understanding into visually stunning images, capturing the essence of your brand and resonating with your customers.
Attention to Detail and Quality
Quality is at the forefront of everything we do. From capturing your products texture and vibrant colored backgrounds to highlighting product features and packaging, we strive for perfection in every shot.
Our commitment to delivering exceptional quality is unwavering, and we guarantee that your beauty and cosmetics products will shine brightly in our images.
Exceptional Customer Experience
We believe in providing an exceptional customer experience from start to finish, which is why we come highly recommended. Our friendly and knowledgeable team is here to guide you through the entire photography process, addressing any questions or concerns you may have along the way.
We value open communication and collaboration, and we work closely with you to ensure that we exceed your expectations.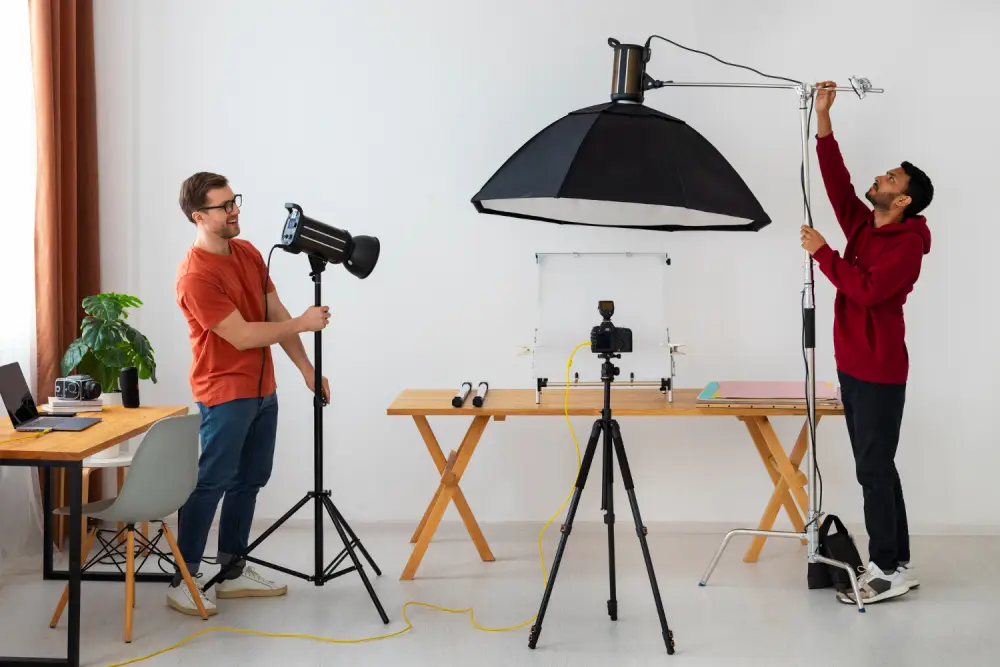 Reliability and Timeliness You Can Count On
We understand the fast-paced nature of the beauty and cosmetics industry, and we value your time. Our team is committed to delivering results on time and within your specified timeline.
We have efficient processes and streamlined workflows in place to ensure that you receive your high-quality images promptly, allowing you to meet your marketing and sales deadlines.
What you can expect for Your Beauty Product Photography
Our exceptional services go beyond capturing captivating photos; they deliver tangible results that propel your business forward. Here's what you can expect from us: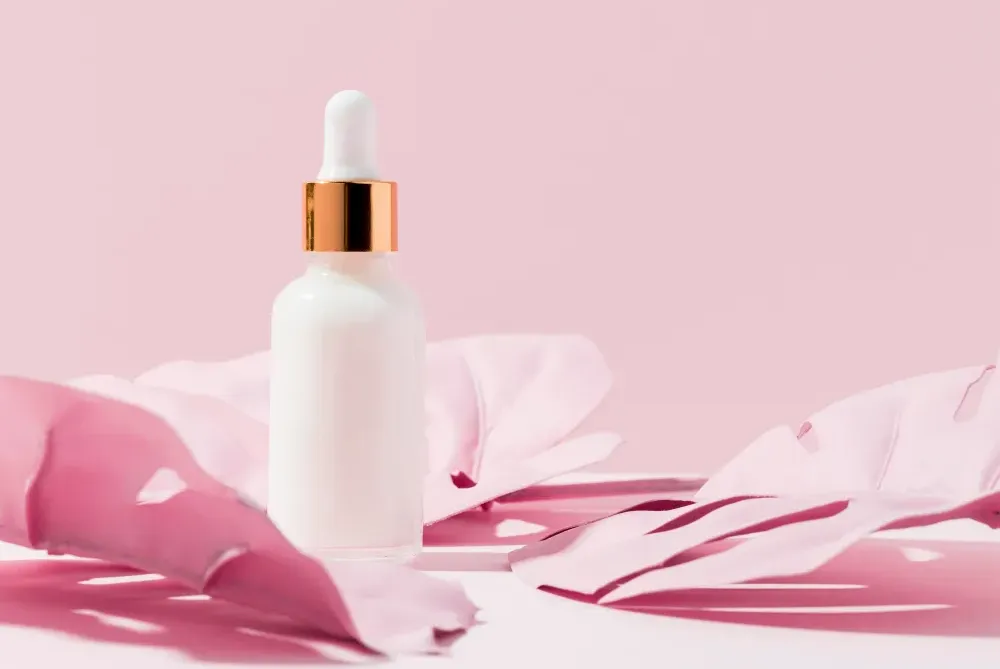 Increased Engagement and Conversion Rates
Powerful visuals are key to capturing attention and enticing customers. Our cosmetics and beauty products photography services are designed to evoke emotions and spark curiosity.
From vibrant swatches and intricate details to stunning before-and-after shots, our images tell a story that compels customers to explore and make a purchase.
Elevated Brand Image
First impressions matter, especially in the cosmetics and beauty industry. Our team of skilled photographers understands the importance of presenting your products in the best light. Through our expertly crafted images, we elevate your brand image, capturing the unique qualities and personality of your products – leaving a lasting impression on potential customers.
Improved Online Presence
Your online presence is vital to success. Our cosmetics and makeup product photography services ensure this. With stunning visuals that command attention, your products will stand out from competitors, leading to increased visibility and brand recognition.
We provide you with high-quality images that are optimized for various online platforms, ensuring your products look their best on websites, e-commerce platforms, social media, and more.
Maximized Return on Investment
Investing in professional cosmetics and beauty product photography is a long-term investment. Our services yield a high return by attracting more customers, increasing sales, and building brand loyalty.
With our expertise and attention to detail, we deliver visuals that make an impact and contribute to your brand's growth and profitability.
Partnering with Experts in Cosmetics and Beauty Product Photography
When it comes to your cosmetics and beauty product photography needs, choose a trusted partner that understands the unique requirements of the industry. Our team of skilled photographers is passionate about capturing the beauty and allure of your products.
We combine creativity, technical expertise, and a deep understanding of your brand to deliver exceptional results that exceed your expectations.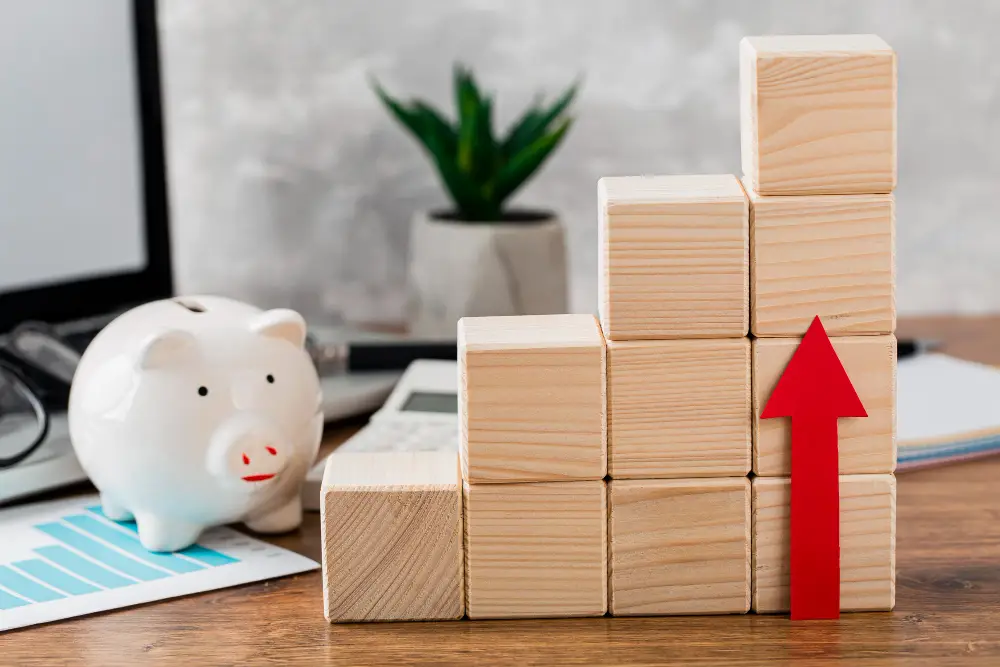 Contact us today to discuss your cosmetics and beauty product photography needs.

Let us unlock the full potential of your products through captivating visuals that will elevate your brand and inspire customers to embrace the beauty within.