Amazon Product Photography Services
Are you an Amazon seller looking to stand out from the competition? When it comes to selling products on Amazon, professional product photography is essential.
Visuals play a crucial role in online purchasing decisions, making it vital to invest in striking images that capture attention.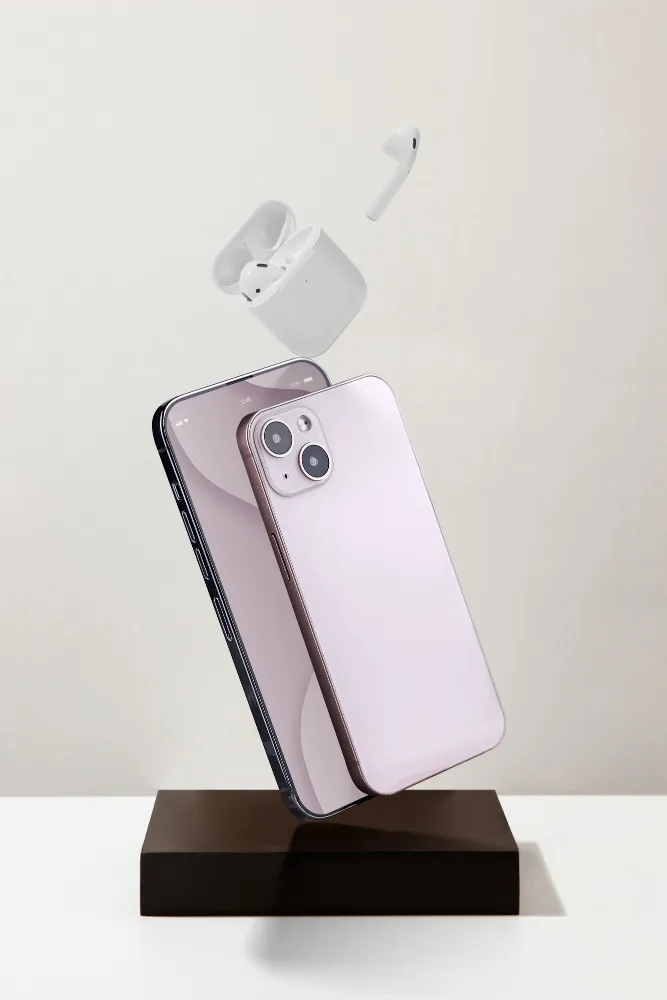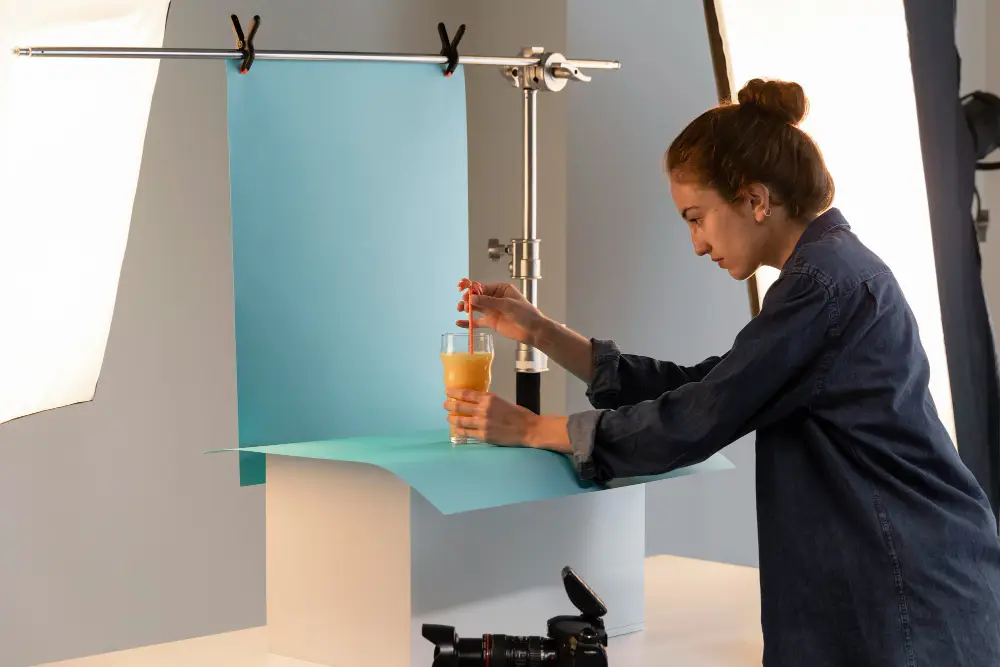 Premium Amazon Product Photography
High-quality images can help you stand out from the competition and attract more buyers, inspiring them to purchase your Amazon product. As an Amazon seller, your product needs to captivate, entice, and convert, and ensuring you have superb Amazon product photography is vital in achieving this.
That's exactly where we come in. With our Amazon product photography service, we specialize in capturing the essence of your products through captivating visuals that demand attention. When customers browse Amazon, they're drawn to clear, well-lit photos that showcase every aspect of your Amazon product, highlighting its finest features. And we deliver just that.
From lifestyle photos to pure white background, our talented team of photographers meticulously crafts each image with care and precision.
One Company For All Your Amazon Product Photography Needs
We offer an all-inclusive Amazon product photography solution, bringing together expert photographers, graphic designers, and state-of-the-art photography and studio tools to create a harmonious visual experience.
From start to finish, our team of experts handles all your Amazon product photography needs, ensuring a cohesive look and feel that sets you apart.
When it comes to captivating Amazon product photography, we're your ultimate partner. We go above and beyond, delivering images that demand attention and drive results.
Let us guide you on a visual journey that will propel your brand forward with our exceptional product photography service.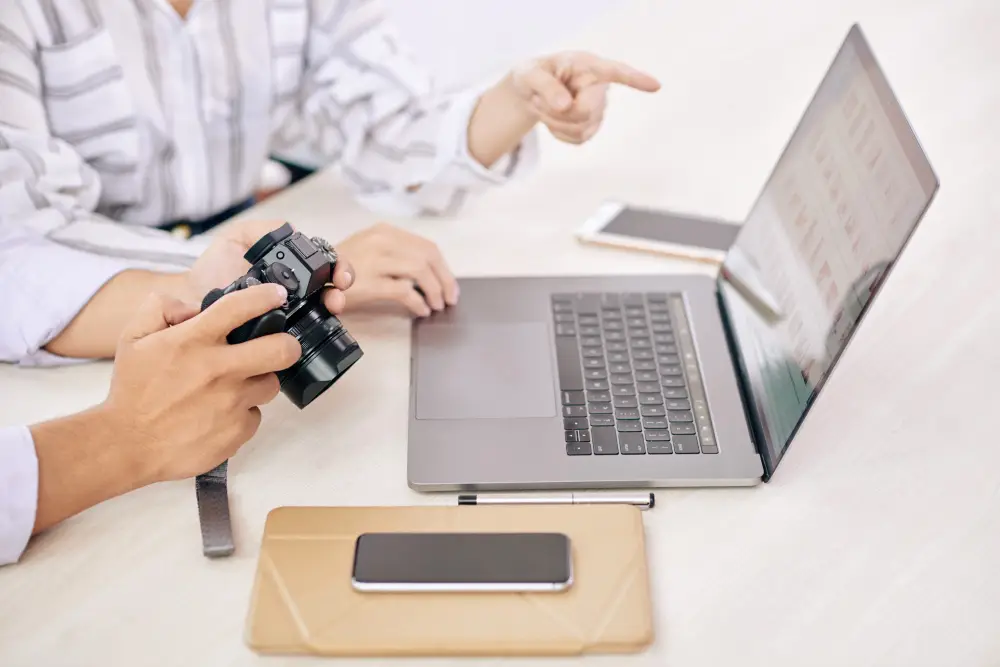 Experts Accelerating Your Amazon Sucess
Unleash the Power of Professional Amazon Product Photography.
Captivating visuals can make all the difference. Our team of seasoned photographers specializes in capturing the essence of your products, creating stunning product images and visuals that demand attention and drive conversions.
A Full Suite of Services Tailored to Your Success
We understand that your needs may vary, which is why we offer a comprehensive suite of services to cater to your specific Amazon product photography requirements.

From start to finish, we handle every aspect of your Amazon product photography journey, ensuring a seamless and stress-free experience for you.
Excellence in Every Shot, Every Time
Quality is at the core of everything we do. We are passionate about delivering exceptional Amazon product photography. Our meticulous attention to detail guarantees that your products will shine brightly, leaving a lasting impression on customers.
Efficiency and Timeliness Without Compromise
We value your time and understand the importance of a fast turnaround. Our streamlined processes and efficient workflows enable us to deliver top-quality images within your desired timeframe. With our Amazon product photography services, we never compromise on excellence, ensuring that you promptly receive your stunning visuals.
Partner with the Experts in Amazon Product Photography
With our wealth of experience, commitment to great quality, and dedication to your success, we guarantee exceptional results that will set your brand apart from the competition. When it comes to your Amazon product photography needs, look no further than our team of experts.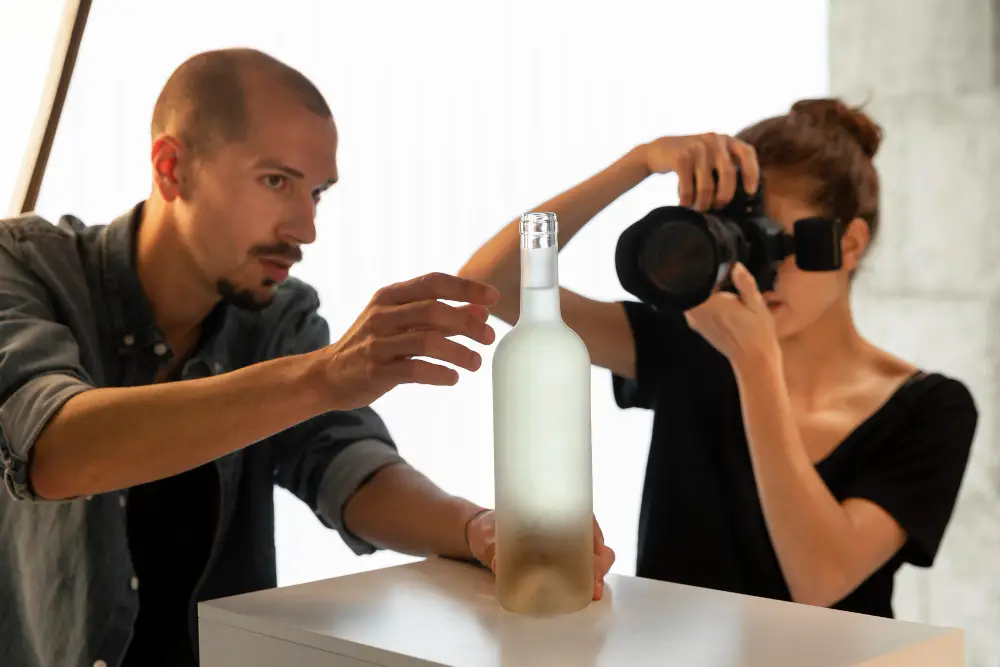 Our process is fast, efficient, and reliable. We also understand the importance of communication, so we will keep you regularly updated on the progress of your Amazon product photography project!
Start by placing your order with us. We'll take the time to understand your product and your target audience and then create a custom photography plan that will meet your specific needs.
Package your products and send them off to our studio. We will receive your products and treat them with utmost care!
Your Amazon product photography journey starts here. Utilizing state-of-the-art equipment and our team's creative expertise, we carefully select the ideal lighting and positioning for each product. You will receive regular communication during this period.
Your review and approval process is paramount to ensure that every photo perfectly reflects your vision. We value your input and work closely with you to make any necessary adjustments, guaranteeing the final result of the Amazon product photography journey is nothing short of photography perfection.
Brands turn to us with confidence for their Amazon product photography needs. We have earned a reputation for excellence, delivering exceptional results that elevate brands and captivate customers. Here's why we are the trusted choice for Amazon product photography.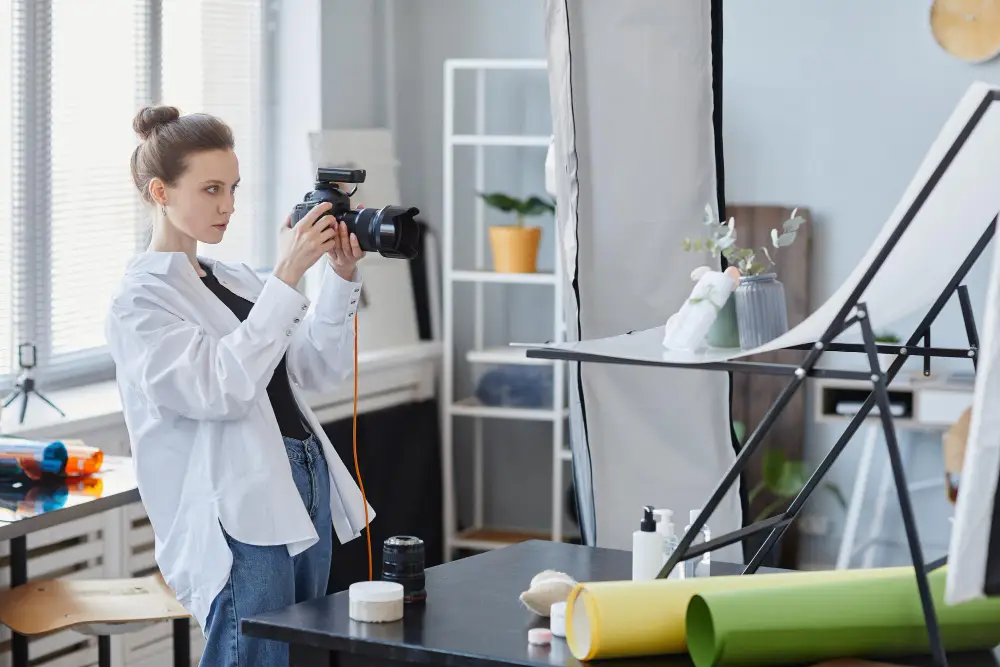 Unparalleled Expertise in Amazon Product Photography
Our team consists of seasoned professionals who specialize in Amazon product photography. We possess an in-depth understanding of Amazon's platform requirements and know exactly how to create visual content that makes your Amazon product stand out. With our expertise, we go beyond simply taking pictures; we capture the essence of your brand and translate it into captivating images that resonate with your target audience.
A Proven Track Record of Success
We have a long list of satisfied clients who have experienced firsthand the impact our product photography has on their Amazon sales. Our work has consistently delivered tangible results, boosting visibility, conversion rates, and overall success. Our proven track record speaks volumes about our ability to deliver outstanding outcomes for our clients and their Amazon product listings.
Exceptional Quality That Makes an Impression
Quality is at the heart of everything we do. We believe that product photography should be a masterpiece, showcasing your products in their best light. Our meticulous attention to detail, careful composition, and skilled editing techniques ensure that each Amazon product photo leaves a lasting impression on customers. From white background images to lifestyle images, our quality is seen and felt.
When brands choose us, they know they will receive top-notch product photography that sets their products apart from the competition and other Amazon sellers.
Tailored Solutions for Every Brand
We understand that each brand has its own unique identity and requirements. That's why we take a personalized approach to every product photography journey. Our team collaborates closely with you to understand your brand's vision, target audience, and specific goals. We then tailor our photography strategies to align seamlessly with your brand, ensuring that every image tells your story and strengthens your brand image.
Reliability and Timeliness You Can Count On
We value the trust our clients place in us. Our team is committed to delivering results on time and within budget without ever compromising on quality. We understand the fast-paced nature of e-commerce and the importance of having images ready to showcase your products promptly. With our efficient processes and streamlined workflows, we ensure a smooth and timely delivery of your product photography.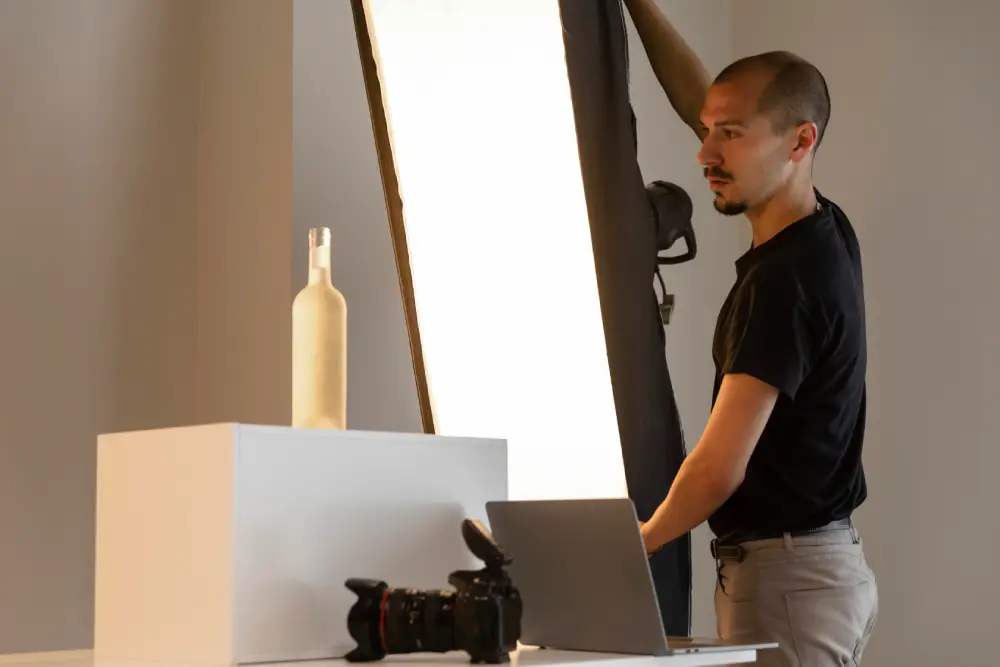 What you can expect for your Amazon listings
Our exceptional services go beyond capturing stunning images; they deliver tangible results that propel your business forward. Here's what you can expect from us when we handle your Amazon product photography: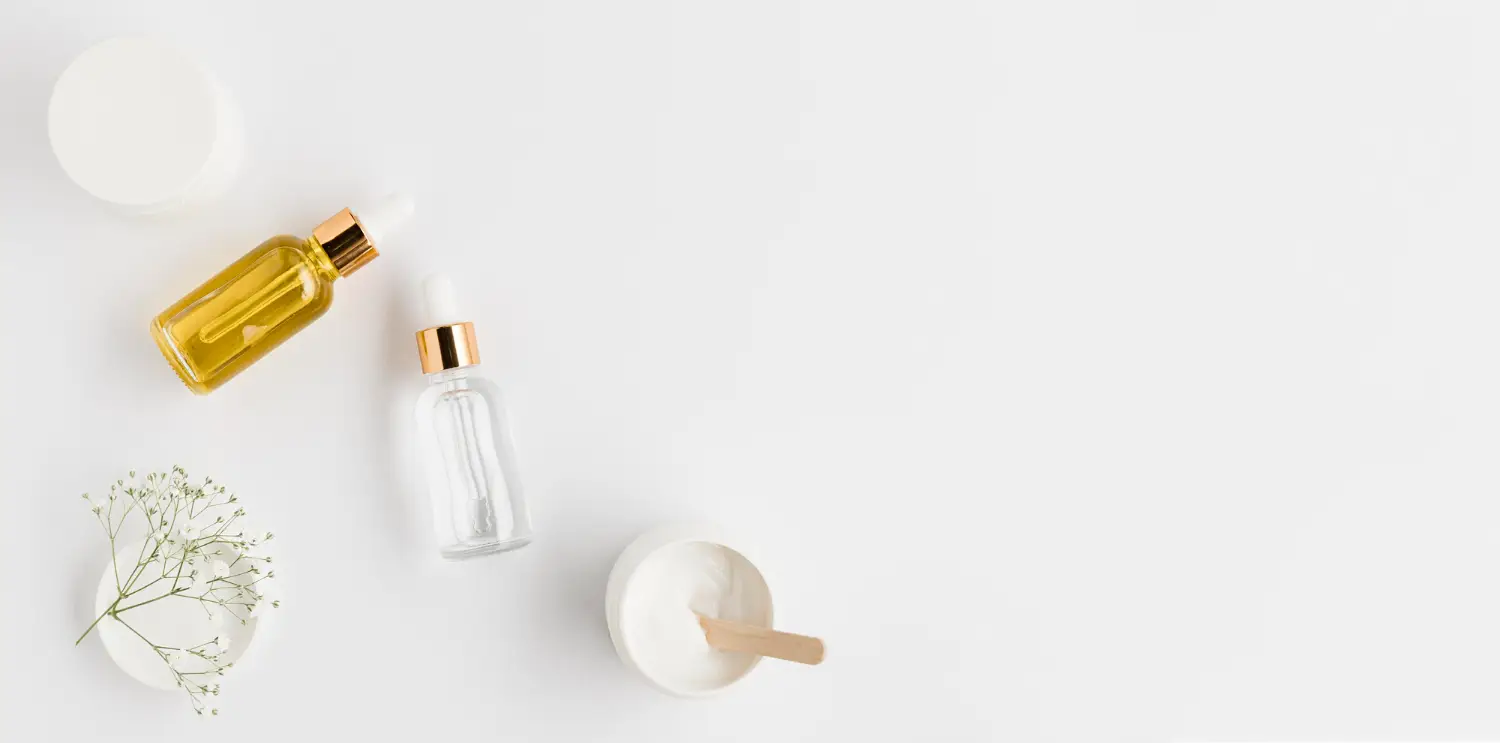 Increased Visibility and Click-through Rates
Prepare to see a significant boost in visibility and click-through rates on the Amazon marketplace. Our product photography is designed to capture attention and entice potential customers to click on your listings. With visually appealing and professionally executed visuals, your products will outshine the competition, leading to increased exposure and higher click-through rates.
Enhanced Conversion Rates and Sales
Our goal is not just to generate clicks, but to convert those clicks into sales through product photography. Through our meticulous attention to detail and strategic approach, we create product photos that not only grab attention but also showcase your product's key features and benefits. By highlighting the unique selling points and creating an emotional connection with your audience, we empower you to achieve higher conversion rates and drive more sales.
Improved Brand Image and Credibility
First impressions matter, especially in the competitive world of e-commerce. Our Amazon product photography expertise will help you establish a strong and professional brand image that builds trust and credibility with your target audience. By presenting your products in the best light, we ensure that your brand stands out as reputable and trustworthy. We'll instill confidence in customers and encourage repeat business from them.
Streamlined Customer Experience
We believe that the customer experience extends beyond the purchase itself. Our product photography services aim to streamline Amazon shoppers and their customer journey by providing clear and informative visual content. We facilitate a smooth and engaging browsing experience that leads to higher customer satisfaction and increased brand loyalty.
Maximized Return on Investment
Investing in professional Amazon product photography with us yields a high return on investment. Our images not only help drive immediate sales but also have a lasting impact on your brand's online presence. With enhanced visibility, increased conversions, and improved customer perception, our services provide long-term value and contribute to your brand's overall growth and success.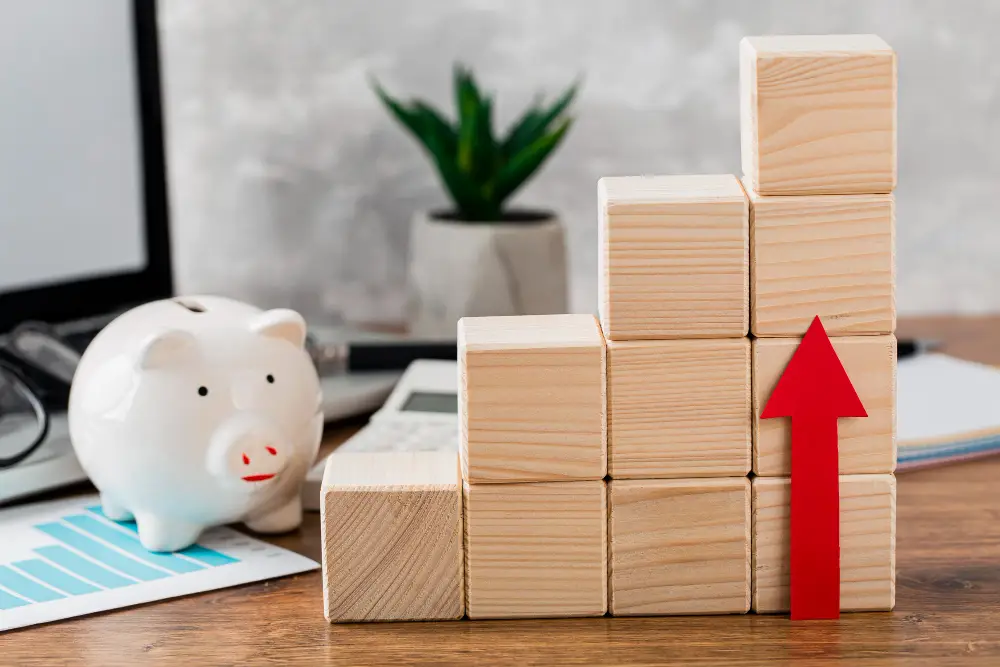 Partner with us and unlock a world of possibilities for your brand on Amazon and Amazon products. Experience the remarkable results that Amazon photography services can bring to your business.

Contact us today to discuss your specific needs and embark on a product photography journey that will revolutionize your Amazon presence and drive your brand to new heights.