Professional Product Photography
Are you ready to take your business to the next level? We're here to create captivating product images for your website, social media, or marketing campaigns. We specialize in all kinds of product photography, including lifestyle photos, white backgrounds, 360-degree product photography, beauty & fashion, and much more!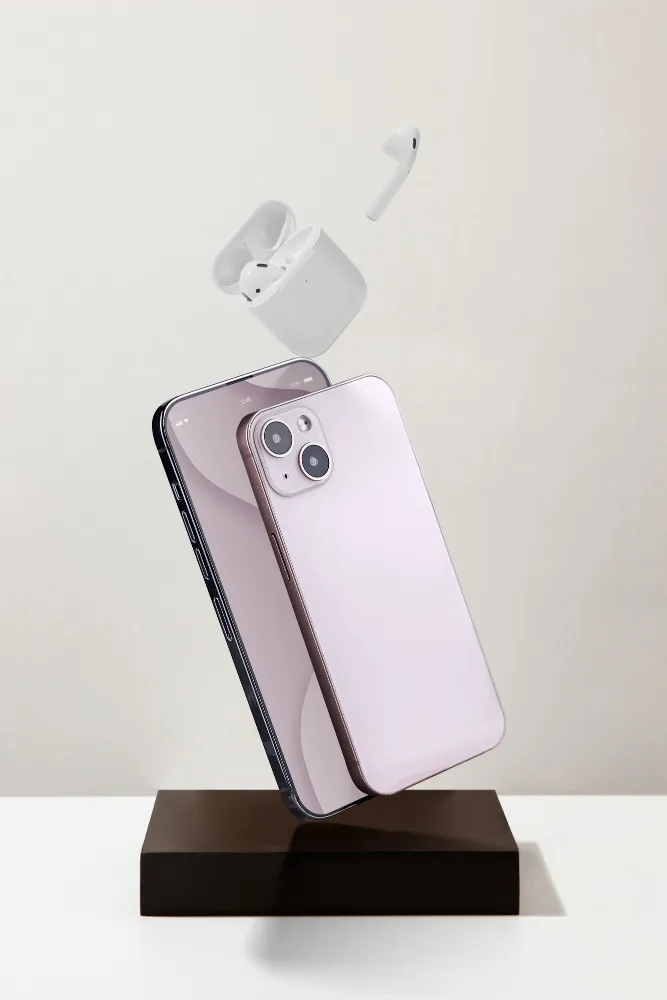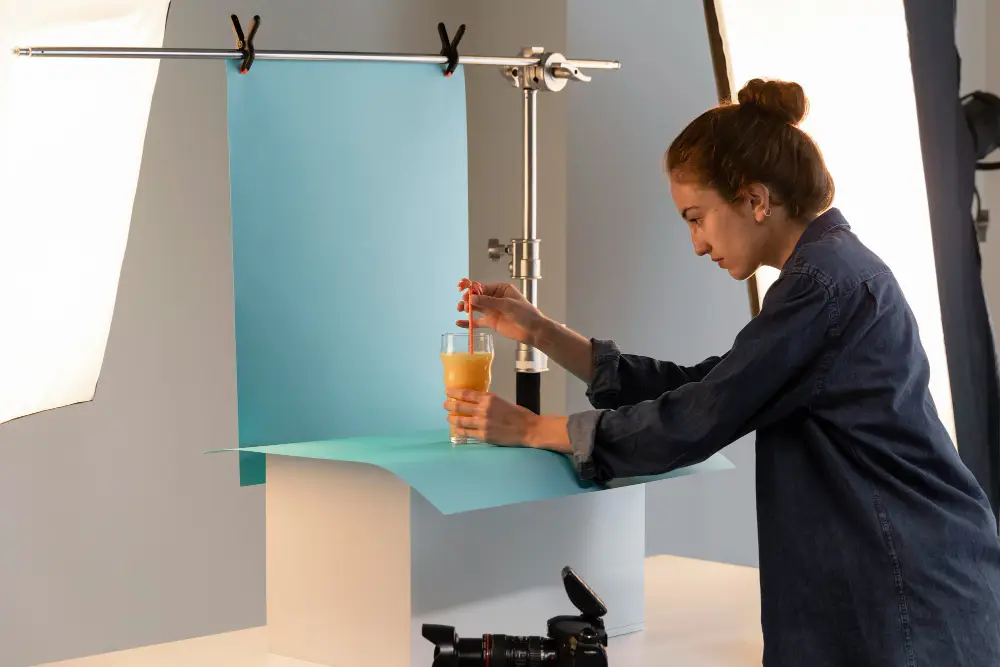 Quality Product Photography Services for Stunning Visuals
If you need beautiful product photos to showcase your products on your online store or website, you're in the right place. Our product photography process ensures that we capture every detail of your products without exceptions. We will highlight all the unique features to generate more interest and drive sales.
Whether you need white background images, clothing photography, product photos for food products, or any other type of merchandise, we've got you covered. We take the time to fully understand your vision for your project and aim to bring your goods to life in the form of the highest-quality photos.
Your satisfaction is our top priority. We know that your website is a reflection of your brand and that every photo counts. That's why we go above and beyond to provide you with exceptional customer service and a finished product that exceeds your expectations!
We Are Your Go-to Professional Product Photography Studio
Our professional studio is where it all starts. Here, our experienced product photographers begin the process of capturing the best shots of your products. We focus on your unique needs to deliver stunning product photography that truly captures the essence of your product.
We are fully equipped with the best equipment and technology, having all the tools we need to produce professional photos. We take multiple shots from different angles, ensuring excellent results every time. No matter what you require, we have the expertise to make your product shine.
Our focus is on creating images that sell, and we have a track record of doing just that. So trust in our process, and you will be amazed by the final photos!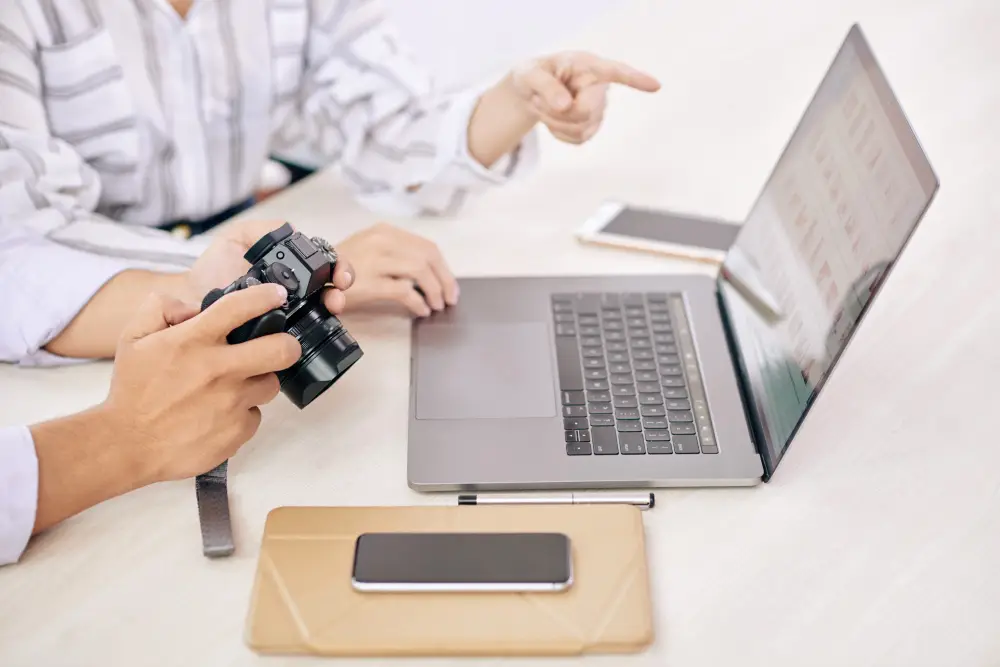 This is how we work, from start to finish:
Contact Us to Start an Order
Thank you for choosing us! We'll email you the details to get started. Pricing, minimum order, and more will be provided before you commit. You can order online, and if you have any questions, don't hesitate to reach out.
Ship Products to Our Studio
Now it's time to send us your products for photography. We'll provide our location and all other information you need. Be sure to package your products securely!
The Photo Shoot Can Start
We're ready to deliver! Our goal is to create great product photos you will be proud of. Trust us – you're in good hands!
We Will Ship Your Products Back to You
We will handle the safe packaging and return shipping of your products. Don't worry – we prioritize maintaining their pristine condition at all times.
Let's Showcase Your Products in Their Best Light!
Are your current photos not enticing enough for customers to click "Add to Cart"? We're here to change that!
We focus on every product photo we take, ensuring that it accurately represents your product. We believe that every product has a story to tell, and we aim to capture that story. Your success is our success!
Our guarantee to you is that we will create stunning visuals ready to be displayed on all your platforms. With high-quality product photos, you will be selling products in no time!
Why Do Customers Choose Us?
When you choose us, you can rest assured that you'll have more than one real person who cares about your needs. Here are the main reasons why we're customers' top choice: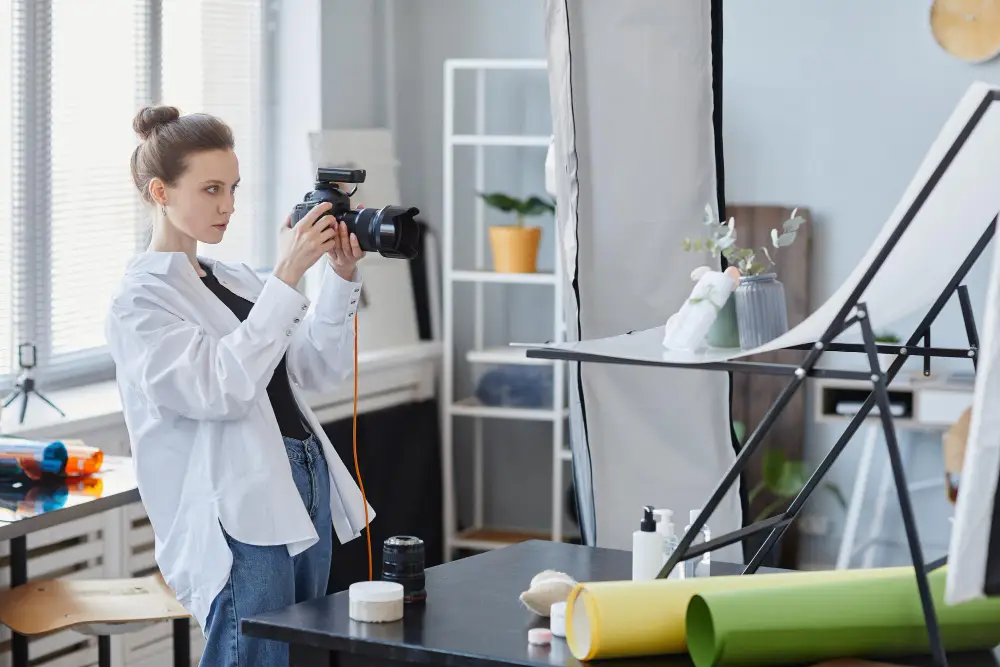 We're Always Here to Help
We go the extra mile to provide personalized service and support every step of the way. We listen to your needs, and this helps us to understand your business and create images you will love. So don't worry – we're here to answer any questions or concerns you may have!
We Treat Your Products With the Same Care as You Do
From the moment your products arrive in our product photography studio, they become our responsibility. We will treat them with the same care as you do because we understand the incredible amount of dedication and love that goes into creating them.
Fast Turnaround Time
With our quick turnaround times, we will provide photos of your products ready to upload to your website or social media channels in no time. We will never sacrifice our standards for time, so you can rest easy knowing that you will have only high-quality images in the end. So yes, you can have the best of both worlds!
Creative Expertise
We have an eye for detail, a keen sense of aesthetics, and a great understanding of product photography trends and techniques. Our creative approach has led us to work with various clients from many industries, and we're very proud of that!
Post-Production Editing Services
Creating beautiful photos doesn't end in our photo studio. After the photoshoot is done, we will make your products stand out with our final editing and retouching. We want every image to look flawless to truly make a difference for your business!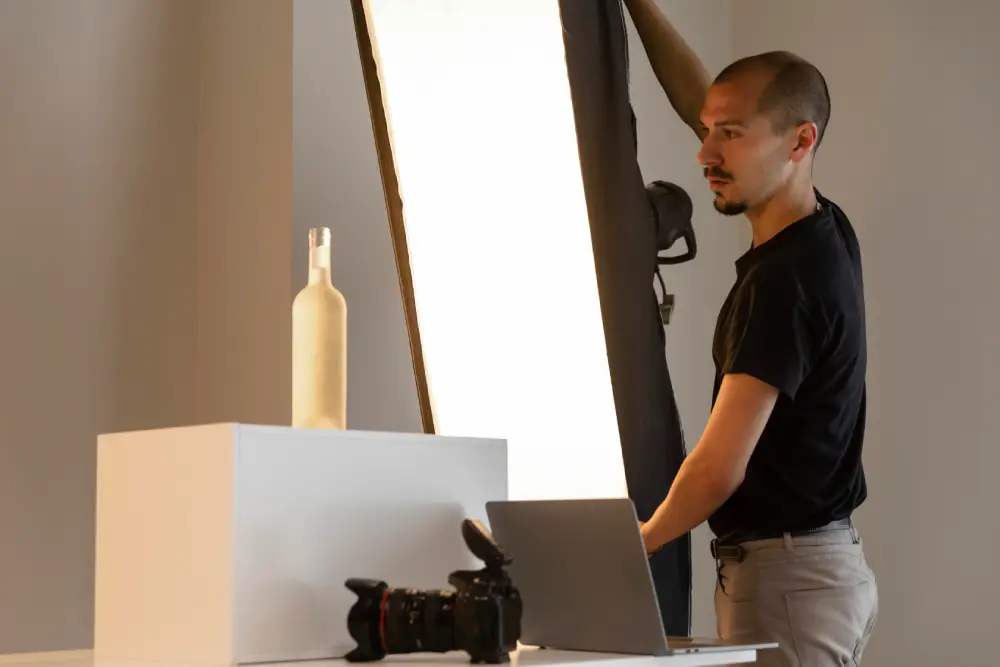 Are You Ready to Drive More Sales?
In today's ecommerce world, a strong online presence is essential for any successful business. One key aspect of this is high-quality product photography. It can be a game changer in your conversion rates.
By investing in product photography, you are investing in your company's brand image and reputation. This is because your product images are your first impression. They can either entice or deter potential customers from clicking the "buy" button.
Our product photographers will give your products the attention they deserve and help you stand out in a crowded online marketplace. So ask yourself, are you ready to take your sales to the next level? If yes, we're just one click away!
Here are some frequently asked questions about product photography, answered by professionals:
Become a part of our success stories today!